The Case of Gary Graham - Facts
The Case of Gary Graham

The Facts
The Crime
On May 13, 1981, at approximately 9:30 p.m., Bobby Grant Lambert was walking out of a Safeway supermarket in Houston, Texas. An assailant approached Lambert and put his hand into Lambert's rear pocket. When Lambert resisted, the assailant pulled out a pistol and held it to Lambert's head. Lambert dropped his groceries and the assailant shot him in the chest. As the assailant fled, Lambert stumbled back into the grocery store, where he died. The robber got away with the change from a $100 bill, although police later found $6000 in $100 bills on the victim's body.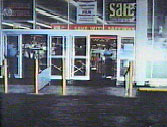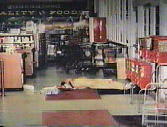 The Victim
Bobby Grant Lambert, a 53-year-old white resident of Tucson, Arizona, was visiting Houston, Texas in May 1981. The purpose of his trip to Houston was unknown. He was staying at a nearby motel, but had checked out shortly before his trip to the grocery store.
The Suspect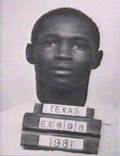 On May 20, 1981, Gary Graham, a 5'10" black 17-year-old resident of Houston, abducted Lisa Blackburn, a 57-year-old taxi driver at a gas station, took her to a vacant lot and raped her. He then went to her house, where he piled up her valuables and fell asleep. Blackburn took his gun and his clothes, and called the police. When the police arrived, they arrested Graham for her rape and abduction. They then linked Graham to 22 crimes that had occurred between May 13 and May 20. Because Graham's crimes were robberies committed with a .22 caliber handgun, police included Graham's arrest photo in the photo array shown to witnesses in the Bobby Lambert murder. After one witness identified him as the gunman, Graham was charged with capital murder. He admitted to the crime spree and pled guilty to 10 cases of aggravated robbery. He pled not guilty to the murder of Bobby Lambert.
The Primary Eyewitness
Bernadine Skillern was a 45-year-old black Houston school district clerk who was sitting in her car in the Safeway parking lot the night of the murder. She told the police that she saw a man put a pistol to Lambert's head. When she blew her horn, the gunman turned to look at her. She heard a pop; Lambert dropped his bag of groceries, and the other man fled. She followed the suspect in her car until her screaming children made her stop. She said that she got a good look at the killer for about a minute and a half through the windshield of her car, which was 20 to 30 feet away from the murder.
On May 26, 1981, after describing the perpetrator to the police, Skillern picked Graham's mug shot from a photo spread that consisted of Graham and four "fill-ins." The following day, she identified him as the murderer from a face-to-face lineup. Skillern described the perpetrator as a black male, between 18 and 20 years old, 5'10" to 6 feet tall, with slim build and a slim face that was clean-shaven with a close cut afro. He was wearing a white jacket and black slacks and was carrying a black gun with a long barrel.