The Case of Anthony Porter - The Facts
The Case of Anthony Porter
The Facts
The Crime
The Victims
Jerry Hillard, 18, and his girlfriend, Marilyn Green, 19
The Suspect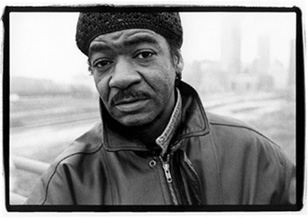 The police focused on Anthony Porter (left) as the primary suspect for the shootings. Porter had a prior record of a robbery at the same location, and had ties to gangs often seen in that area of Chicago.

After hearing his name in relation to the shootings, Porter went to the police station to set the record straight. There he was arrested, despite his protestations of innocence and the lack of physical evidence linking him to the crime.
The Primary Eyewitness
Ofra Green, the mother of victim Marilyn Green, told the police Alstory Simon may have had something to do with the murders. Simon had been in a dispute with Jerry Hillard over drug money. Mrs. Green also claimed to have seen Simon and his wife, Inez Jackson, with the two victims. When police questioned Simon and Jackson, they showed the two only a photograph of Porter and asked if they knew anything about the crime. They replied they were not in Washington Park on the evening of the crime. They were never questioned again, and moved to Milwaukee a few days later.